ProAct Indy's mission is to stand in the gap for vulnerable populations while empowering youth to actively transform their communities. And one way that we stand in the gap is by showing gratitude to those who have stood in the gap for us.
Our podcast, Stood in the Gap, showcases the stories of business and community leaders in Indianapolis and beyond. As the show evolves, we want to highlight our youth in an intentional and impactful way. They are now joining the podcast to come alongside our Founder & CEO, Derrin Slack, sharing their stories and questions for the leaders on the show.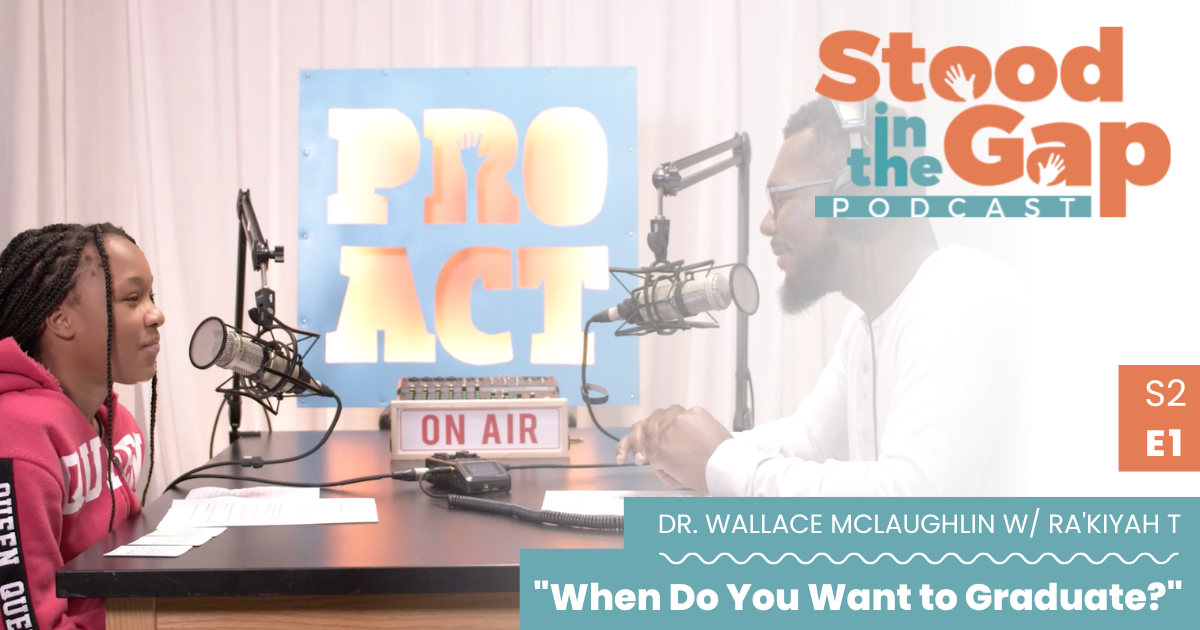 On today's episode, we premiere Season 2, Episode 1 of our show. In this show, we have a special guest, Ra'Kiyah T., a participant in the Kids in Action Program at Willow Lake Elementary School in Indianapolis, IN. Derrin Slack, host and CEO of ProAct Indy, is thrilled to have the opportunity to sit down with Ra'Kiyah and find out more about her experiences in the program. Ra'Kiyah shares some of the amazing things she has experienced so far, including going to new places and helping others in her community. Derrin also opens up about his own personal experiences, including the best compliment he has ever received – that his voice is a powerful gift. He also discusses the difficult but necessary decision to end a friendship with a childhood friend as he grew up and their lives took different paths. Don't miss this chance to get to know Ra'Kiyah and hear more about the inspiring kids that ProAct works with every week.
We will also hear the story of transformation from one of Derrin's mentors, Dr. Wallace McLaughlin, formerly the President & CEO of the Fathers and Families Center (Indianapolis, IN). Dr. McLaughlin shares a bit about his personal life journey, which encompasses an esteemed career in education and the nonprofit sector. He is a poised leader who is incredibly passionate about his family, faith, and community.
Listen on all major streaming platforms.
Click below to watch the NEW video format of our podcast recording:
Click below to listen to this episode: